Numark has just released the Numark NS4FX | 4-Deck DJ Controller, the most affordable 4-channel controller on the market. Don't be fooled by the price, this thing is powerful, inheriting all of the features from the Numark Mixtrack Platinum FX but expanding its capabilities across 4 physical channels instead of 2. Coming in at a measly £414.99, this is about an absolute bargain.
In today's review, we are going to take a look at the main features of the devices and what sets them apart from the competition.
Software
So first let's cover the software, the NS4FX is compatible with Serato Pro, Serato Lite, Virtual DJ, & Algoriddims Djay Pro although it is primarily designed for Serato. Out of the box, it comes with Serato Lite (The free DJ software from Serato) and it's worth noting that without upgrading you are unable to view all 4 waveforms on the screen, but if you do upgrade you'll get access to all the fantastic Serato effects and other useful features like the built-in mix recorder & addition pad effects.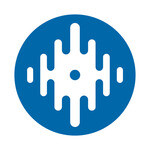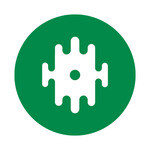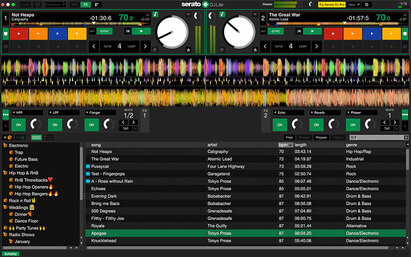 Streaming
The unit includes a free trial subscription (3 months) to Beatport Link, Beatsource Link, SoundCloud Go & tidal so you will literally have millions of tracks at your fingertips from the get-go.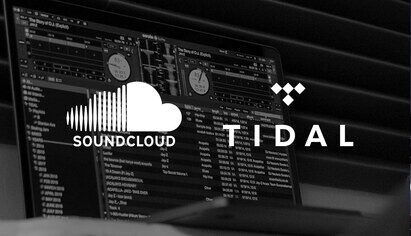 Hardware
Now, what about the hardware? Well, it's considered a professional controller so it's got balanced XLR outputs alongside RCA booth outputs, and AUX (RCA) input, 2 ¼" jack mic inputs, one front & one back. This gives you enough scope for any professional gig, whether you're coming straight from the controller into a system or into a venue's PA, the balanced outputs will ensure you have a high-quality low noise signal.
Although it's a 4 channel controller it obviously has just two physical decks and the 3rd & 4th decks are accessed via the layer button to the top left of the jog wheel. The jog wheel is of course touch-capacitive so it can be used in "scratch mode" to emulate a vinyl and scratch.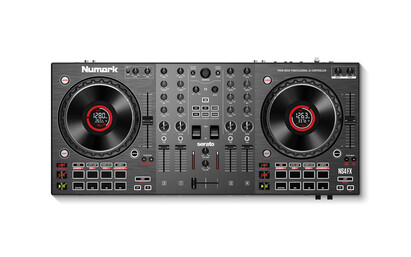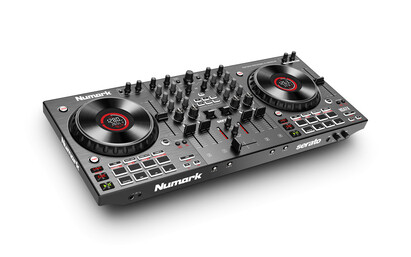 One of my favorite things about the NS4FX is the lovely long-pitch faders. These feel great, with just the right amount of resistance to give you the ability to change the BPM really precisely.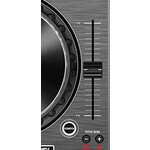 Next up are the pad effects, the NS4FX comes with your standard pad effects; hot cues, auto loops, fader cuts ( for the aspiring scratch DJ) & sample launch. If you upgrade to Serato Pro you will also get access to; pitch play, roll, slicer & scratch banks.
The mixer is pretty standard with a 3 band EQ, Low/Hi-pass filters, gain, and headphone cue button.
Summary
Although this controller isn't revolutionary it really does tick a lot of boxes & in our opinion will become a staple of the 4-channel controller market. With everything you could need as a professional DJ, this is a fantastic and affordable option for taking your setup to the next level.
This Controller is available now from GetintheMix, as an authorized official Numark dealer we have all the expertise you could need so if you want to know simply give out team a call on 01206 845125.